---
CALIBRATION TEST BENCH
Why Calibration Test Bench?
Calibration Test Bench can provide the platform for a complete calibration program. It enables a company to implement a universal test system that is designed for flexibility and wide workload. The pre-fitted modules provide precision and performance for their dedicated usage.Calibration Test Bench is use to measure & Test include electrical, pressure, temperature, loop and frequency.
Calibration Test Bench is commonly used in:
Processing Plants.
Refineries.
Power Plants.
Engineer Training Centers.
Schools and Universities.
Calibration Laboratories.
Research and Development Labs.
Manufacturing Plants.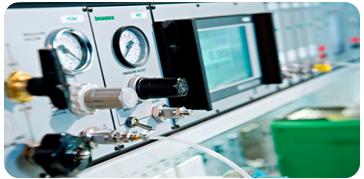 Why Indexel?
We at IEEPL offers a wide range of test & measuring instruments with customized calibration test bench as a solution. Our Company expertise also allows us to provide instrument calibration and test equipment repair/testing services for a wide variety of process & control instruments.We provide customers with a high performance system for the necessary applications within their respective industries.
We specialize in the manufacturing, exporting and supplying Auto& Manual Electrical& Instrumentation Calibration Test Benches. The Auto Electrical & Instrumentation Test Benches which we are bringing forth are highly acclaimed for their quality and standard. In addition to manually operated calibration test benches, a range of modules are available for automated calibration work.The Auto Electrical Test Benches that we offer are compact and friendly to operate. Avail the Calibration Test Benches from us at highly affordable price.
Each Calibration Bench is built for the end user's designated applications with standard modules capable of calibrating multiple instruments and devices, and add-ons or modifications to cover user-specific requirements.

Calibration Test Bench is the ideal system for calibrating:
Pressure: Gauges, Calibrators, Transducers, Transmitters, Indicators, Switches, Valves.
Temperature and Loop: Sensors, Indicators, Thermocouple and RTD Transmitters, Calibrators, PRTs.
Electrical/Electronic: Multimeters, current, voltage, AC/DC Signal Sources, Clamp Meters, Power Supplies.
Frequency: Signal Generators, Oscilloscopes, Frequency Meters, Timer Counters.