Industrial automation is a set of technologies that uses control systems and devices, such as computer software and robotics, to enable automatic operation of industrial processes and machinery without the need for human operators. Industrial automation eliminates the possibility of human error, reduces costs, saves time, and achieves higher performance.
Industrial Automation Tools
A wide range of tools are required for industrial automation. They include various control systems that incorporate different devices and systems impacting aspects of the manufacturing process. The key tools are explained here.
Programmable Logic Controller (PLC)
A PLC is a ruggedized, digital industrial computer control system that is pre-programmed to carry out automatic operations in industrial processes. The PLC continuously monitors and receives information from input devices or sensors, processes the information, and triggers the connected output devices, to complete the task in the industrial process or machinery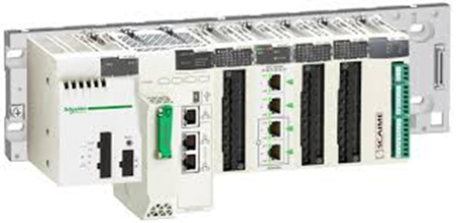 Supervisory Control and Data Acquisition (SCADA)
SCADA systems control and monitor industrial processes. The system acquires and processes real-time data through direct interaction with devices, such as sensors and PLCs, and records events into a log file. SCADA is important for data analysis, and enables effective decision-making for optimization in industrial processes.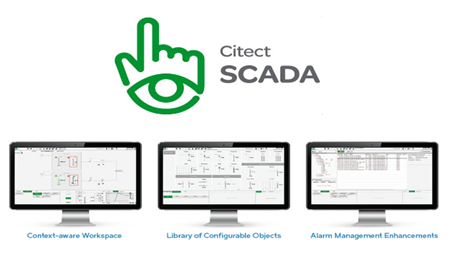 Human Machine Interface (HMI)
An HMI is a software application that enables interaction and communication between a human operator and the machine, or production system. It translates complex data into accessible information, enabling better control of the production process and its various applications.